Rouge Magique
L'Oréal recently launched a lovely line of pure matte lipsticks called Rouge Magique and were kind enough to send all 12 shades over for me to test out. The lipsticks come in sleek fuchsia and black tubes with travel-friendly click-secure clasps. I love the overall packaging of the lipsticks albeit it can get a bit hard to distinguish between them unless you look at bottom of each lipstick to identify the color, but that's a minor gripe. They're heavily pigmented and provide full coverage with a smooth, easy-glide formula. In terms of longevity, they're fairly long-lasting (5+ hours) but may need reapplication after meals. Matte lipsticks have a tendency of drying out lips but these are very moisturising and stay on quite comfortably throughout the day. I love all the shades in this range, but often find myself reaching for Divine Mocha, Mont Blanc and Secret Date the most. They're such gorgeous neutral shades and complement almost every look. I've swatched all the shades below. Which ones would you pick? (:
*All shades available in stores and on nykaa.com
PROS
Affordably priced at INR 650

Moisturising and long-wearing

Very pigmented with a pure matte finish

Doesn't settle into fine lines

Secure clasp makes it travel-friendly
CONS
Similar packaging may make it hard to distinguish between lipstick shades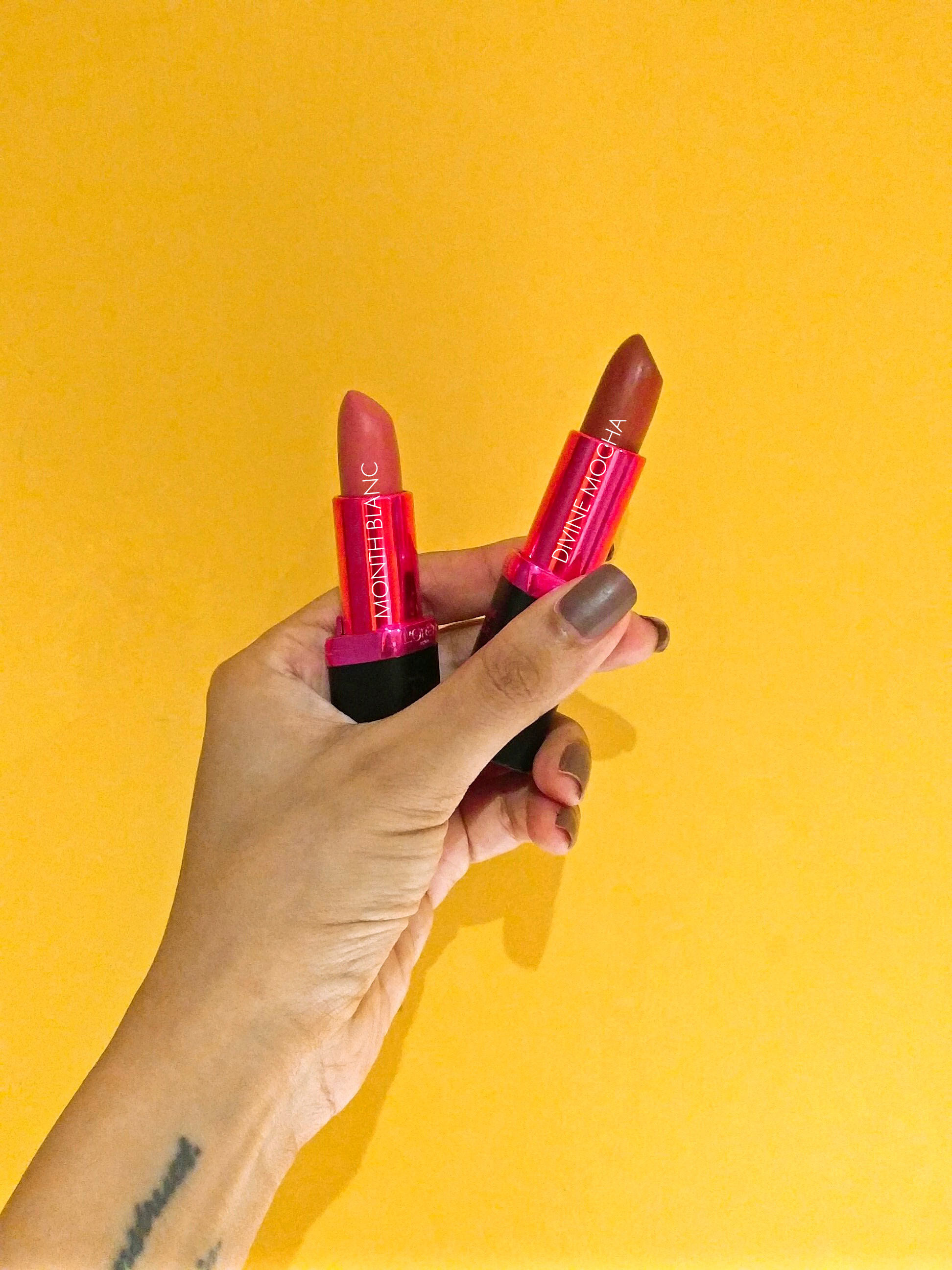 VERDICT
4.5/5
Overall, the Rouge Magique lipsticks present an impressive line-up of matte shades ensuring that there's a color for every mood and occasion.
P.S. SO happy to be part of the L'Oréal family! ^_^