The Off-Shoulder
As your new Flipkart Fashion Expert, I'll be bringing you the latest in fashion by providing you with tips and tricks on how to work certain trends. This time, I'll be focusing on the off-shoulder trend. You've likely seen me fawn over them for weeks now, so when I had to select a trend for you to check out, it had to be the off-shoulder. My store on Flipkart has narrowed down the best of the best from their platform for you to give a try, rest assured you're in for a visual treat!
From season to season, fashion trends tend to enter the scene as quickly as they go. From fringe detailing to culottes and peek-a- boo cut-outs, styles introduced by designers and their runway muses are irrefutably influential enough to compel fashion bloggers and enthusiasts to quickly follow suit. Although fresh trends can be fun for curious minds to reinterpret and experiment with, most lack the "fashion staple" element required to turn them into timeless classics that can be paired with other pieces in ones wardrobe. What constitutes a timeless piece, you ask? One that has been tried and tested over seasons past and still defies being called a fashion faux paus. Take the off-shoulder trend for example. Much like other classic designs, it has been embraced by women of all ages given its feminine and universally flattering silhouette. It's a great way of revealing some skin without showing too much. Not to mention that Boho vibe that makes you feel like you're on vacation. When paired right, it can also be a transitional piece, effortlessly taking you from winter to summer.
One of the best things about this trend is that it has been around long enough to manifest itself into a myriad of styles making it easier for you to find pieces that perfectly complement your personal style. I'm going to highlight some of my personal favourites to give you some outfit inspiration:
Crop Top:
This one's as cheeky as they come. An off-shoulder crop top can be paired easily to the sunniest of beaches, or to a brunch, without batting an eye. Pick them in this summer kissed palette for a more daytime look.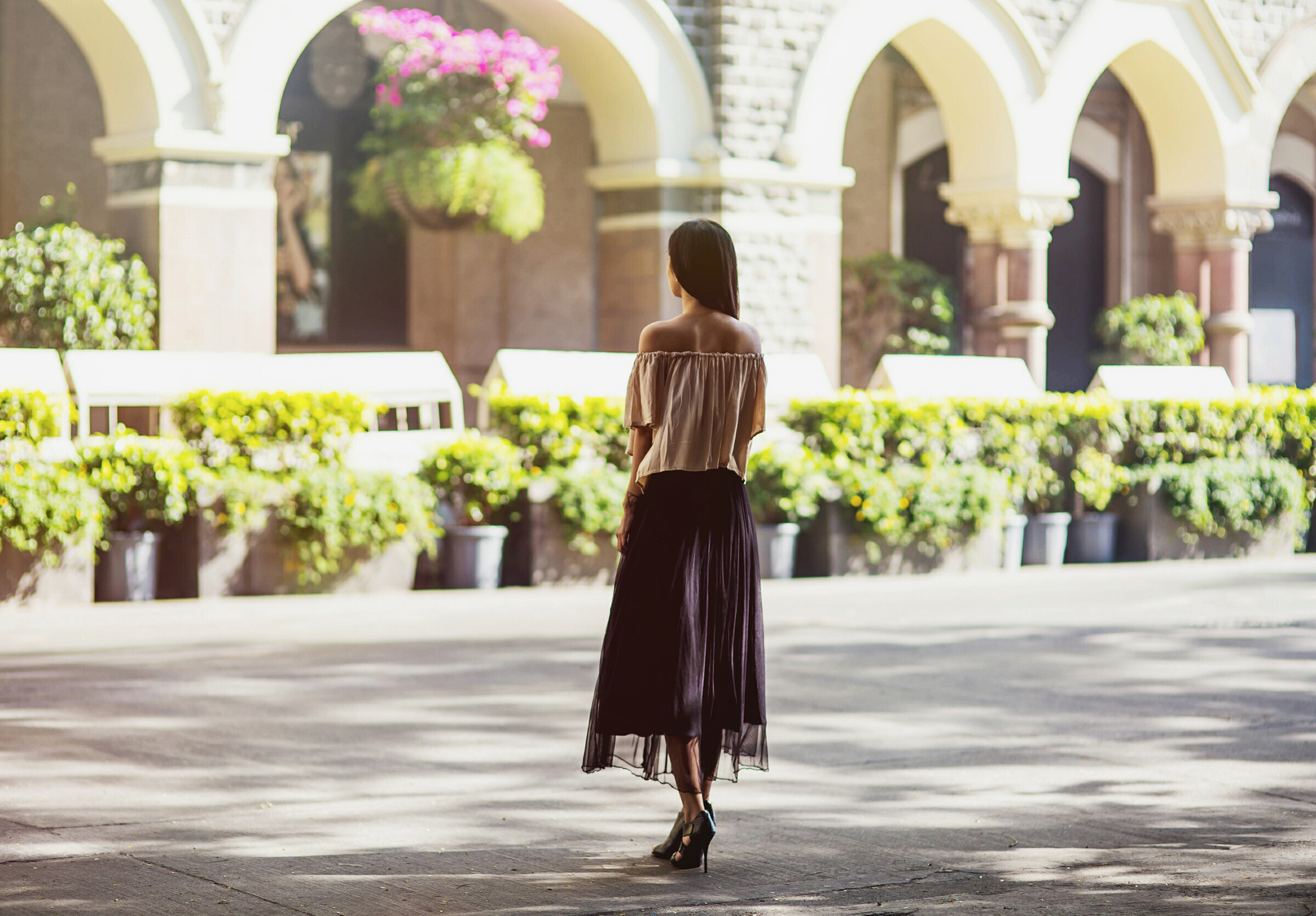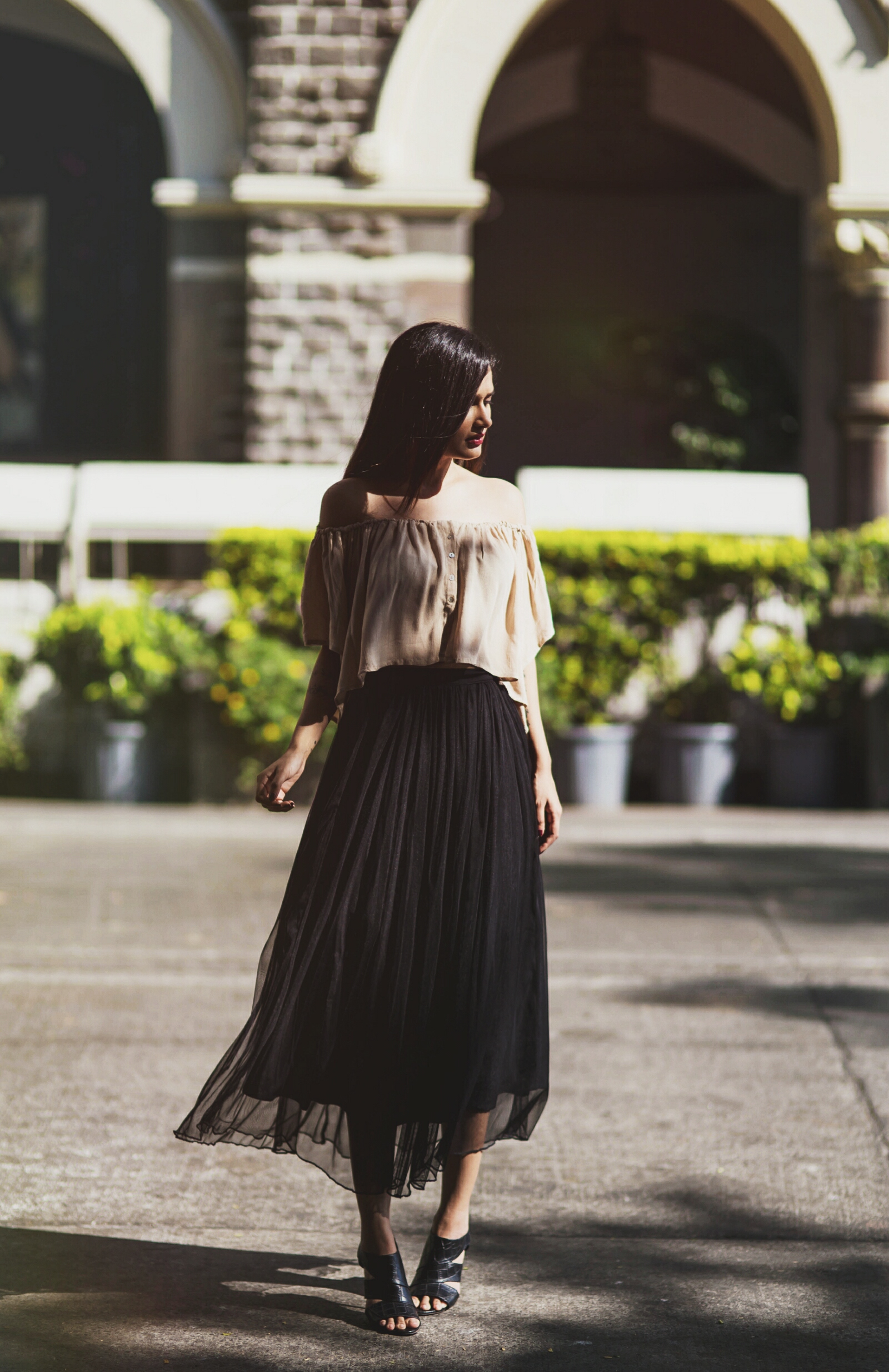 Velvet:
Pieces that flawlessly amalgamate two trends will always be worth collecting. A velvet off-shoulder can be paired to a formal dinner, giving a flirty touch to a formal setting.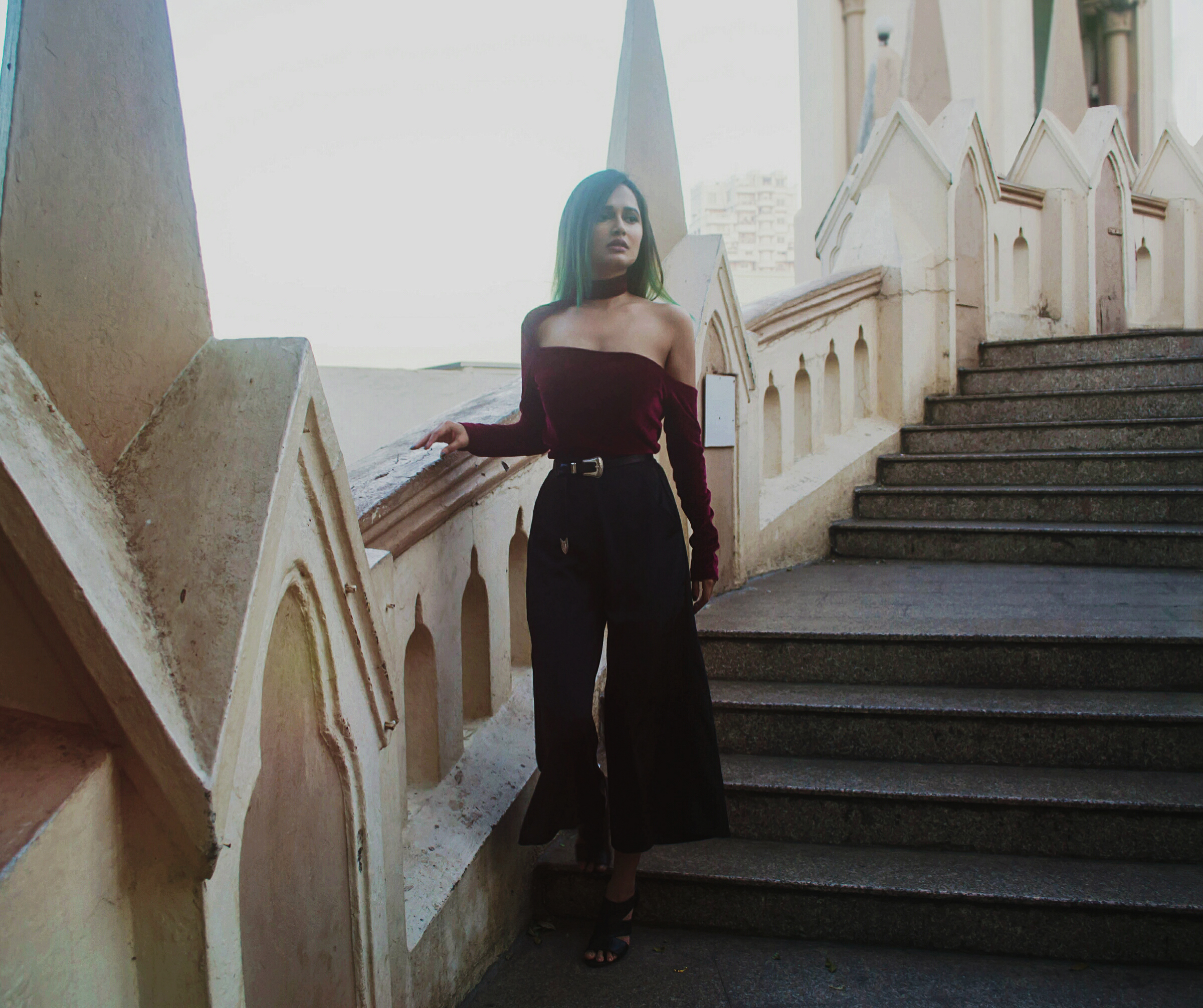 Denim:
This piece proves that denim doesn't always have to be casual. Pair a denim off-shoulder with jeans for a more 'Denim on Denim' effect or with a black skirt for a fun spin on the trend.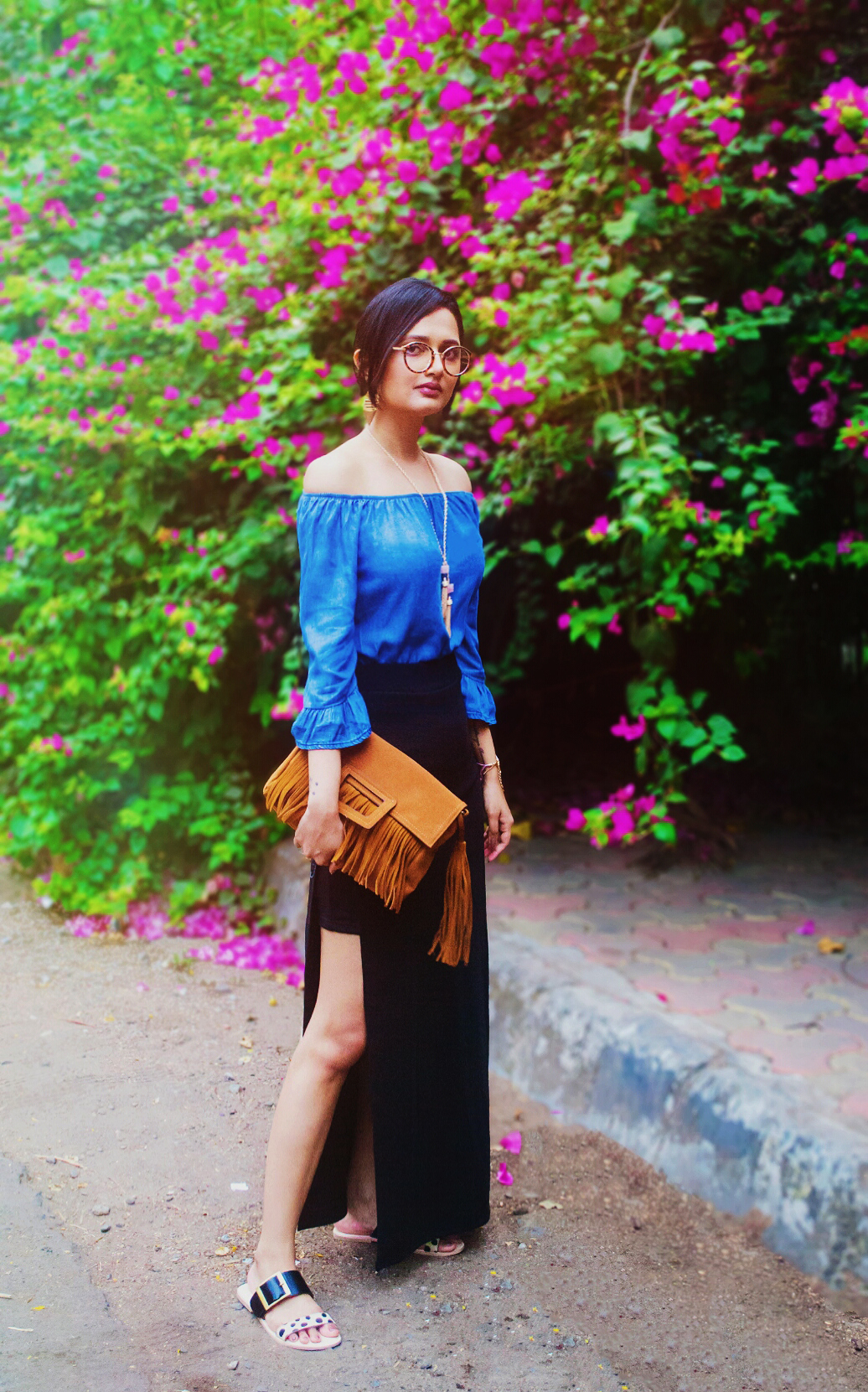 Belle Sleeves:
Just when you think you own every pair of off-shoulders there ever existed, you find one with the most whimsical touch. The full sleeves are particularly best for those who are conscious about their arms, and make great companions to a casual outfit.
Dress:
I've collected plenty of off-shoulder tops, but an off-shoulder dress will always be my favourite! One can pair this in endless ways, making it a handy investment. You can play this up for a night out with some heels and a blazer, or pair them with sneakers for a day of shopping. No matter what way you style it, it always seems to work flawlessly!